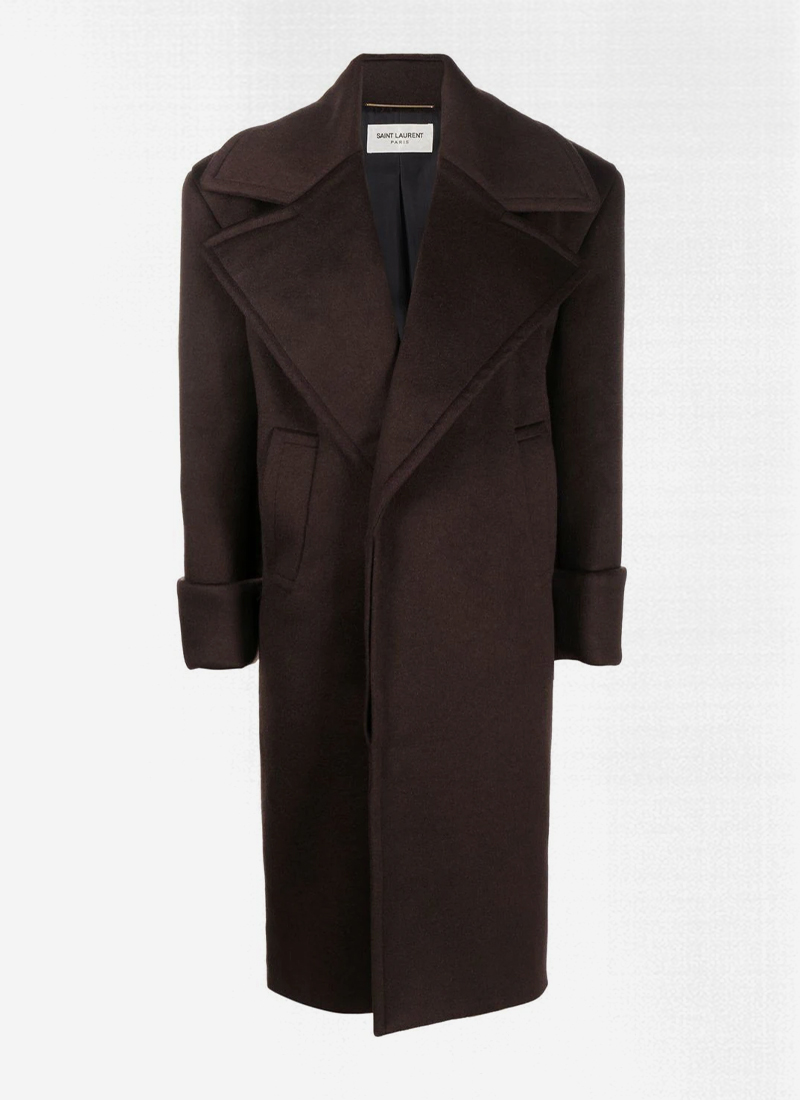 Nassia Matsa on the 6 iconic French brands to know
Mar 17, 2023
A Prada and Burberry campaign star, Instagram fashion favorite and regular runway face for some of the world's biggest names (including French icons Balmain and Marine Serre), Paris Fashion Week through model and writer Nassia Matsa's firsthand lens is one worth watching. 'Fashion is a part of Paris' cultural heritage,' notes Matsa. 'You can feel it in the air. It feels like a celebration and that the whole city is dancing to the runway's beat.' With the fall/winter 2023 shows almost upon us, we shine a light on the fashion capital's most-loved names — the powerhouse brands that shape trends and deliver talking-point runway moments each and every season. 'You can see the epitome of chic through the classic Parisian houses, and on the other hand you have the new, creative and extreme [brands] — I'm interested in both.'

'I can't possibly choose one brand I'm most looking forward to seeing,' adds Matsa, on what to expect from the upcoming season's shows. 'They all have something exciting to offer. I want to see the sexiness that Saint Laurent brings to the runway; the glamour of Balmain; the playfulness of Jacquemus that always makes me smile; the Parisian-chic of the streets at Isabel Marant; the coolness of Courrèges and the jaw-dropping catwalk moment from Coperni.' Ahead of the fall/winter 2023 shows, learn more about the story behind the brands and shop the key pieces, as Matsa shares some of her favorite memories of six iconic French names.
Saint Laurent has been an iconic name in fashion since its 1966 Le Smoking tuxedo suit — an unforgettable pairing that speaks to the Parisian house's sleek, empowering DNA. Today, the brand is headed up by Anthony Vaccarello, whose vision sees closet cornerstones elevated with high-octane glamour and elegance. The artistic director has an ability to put on an unforgettable runway show, too. Saint Laurent's spring/summer 2023 womenswear show was set in a dreamlike paved garden with a cascading fountain as the backdrop, while editors flew to Morocco's Agafay desert for the season's menswear debut.
'My most memorable Saint Laurent moment would have to be the fall/winter 2022 runway, when the models paraded with the Eiffel Tower in the background,' says Matsa. 'There was something so chic at the sight of a model wearing nothing but faux fur and jewelry on the runway. I've worn a few of the brand's jumpsuits for shoots with 'Vogue Arabia' and 'Vogue Portugal' — they're so figure-flattering.' Other key callouts this season include empowering outerwear, refreshed tailoring and signature accessories.